About
Simple, no big sales pitch
Passion designing
Relish seeing design work
Treasure seeing design matter
Enjoy seeing the client smile
Embrace customer partnerships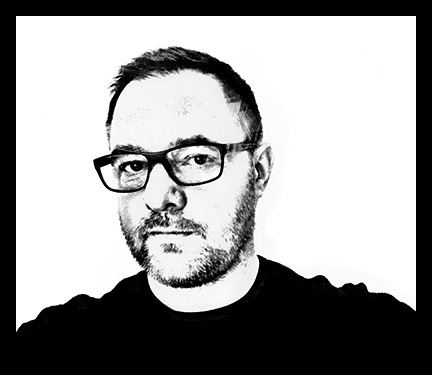 Founded in 2002 by Guy Marshall – Digital & Graphic Creative Director.
Developing brands, digital projects, 3D animations services, and video projects for global brands, organisations and technology startups.
Helping clients deliver integrated brand experiences, digital, 3D and film experiences across all channels, driving exposure, conversion and engagement.
Services range from brand identity, fully digital and 3D/Motion.
Clients
Worked with great clients including:
Boehringer Ingelheim
BP
Coca Cola
Compassion
Demica
EagleVets
East Kent College
EDS
Hornby
Miller Freeman
Mitsubishi
NHS
Pilgrims Hospices
P&G
PwC
Pfizer
Shire
The Lady
The Research Network
Theatre Royal
Urban Saints
Wembley
Design Process
Every project starts with building a relationship with you, the client. Followed by an introduction to the brief or simply just an idea. Through discussions over coffee and personally connecting, will then be able to develop an understanding of design solutions that would be suitable for meeting your needs.
SERVICES:
Initial Brief
Design Consulting
Idea Generating
2: Research & Design Brief.
POSITIONING
To make design a useful tool, insight into your audience and values will deepen through brand analysis and research. By looking at the study and discovering your competition. Then identify what sets you apart. From here we can then agree on design direction, timelines and cost.
SERVICES:
Brand Analysis
Brand Positioning
Design Proposal
Marketing Research
Project Strategy
Project Timeline
3: Creative Design & Develop.
DEVELOPMENT
In this stage, design concepts created and developed. After feedback and discussion, the best-suited idea selected for further development. With revision and refining, you will be kept up to date every step of the way. The finalised artwork is then produced to meet the project objectives.
SERVICES:
Concept Development
Concept Reflection
Branding
Design Deliverables
Brand Guidelines
4: Deliver and Debrief.
REFLECTION
Once the goals reached and design assets delivered, the project can then reviewed in a reflection of the design brief. When everything has been signed off and completed, other possible design projects can be considered to continue enhancing the successful growth of your business.
SERVICES:
Design Consulting
Project Planning
Project Review
Testimonials
"Understanding of what it is we want to achieve. Took time to understand our needs and requirements ….. Came up with innovative, cost effective solutions. Innovative, flexible. Very strong customer focus. Thoroughly recommend Guy"
"You actively listen to your customers"
"You deliver on your promises"
"You surpass expectations"
"A pleasure to work with"
"Quality of work – superb"
Customer focus –"As always, first rate"
"Make the extra effort. Ensure the work not only meets the brief, but goes one step further"
"I look forward to have the opportunity to work with you again in the future"
"Thank you for your professional input and active contribution"